Award winning IT Support for your Business
Located in Shrewsbury and with over 18 years' experience, Information Solutions is a Cyber Essentials Certified business specialising in providing IT Managed Services and Support to businesses and organisations across Shropshire, Cheshire, Staffordshire, Mid Wales and the West Midlands.
Professional IT Support packages for businesses of all sizes. Providing bespoke IT Support from our IT experts.
Subscription based IT solutions from Microsoft, providing organisations with enterprise level software and systems.
Protecting businesses from an ever-increasing threat of online Cyber attacks. Keeping your data safe and secure.
Providing strategic advice on the implementation of IT systems and services, whatever the business or sector.
Remotely and proactively monitoring client endpoints, identifying potential IT issues and automating tasks.
Efficient backup and storage solutions for enhanced business continuity should anything ever go wrong.
IT Support for Shropshire and the West Midlands
With Information Solutions in the driving seat, you are safe in the knowledge that you can focus on developing your organisation, knowing that you have the right IT specialists providing help and expertise to support your IT Systems and Services. We have a track record of providing outstanding IT services for businesses that want to move forward.
Outsourcing IT allows you to improve the quality of your IT support, the efficiency of resolving issues, whilst at the same time reducing your IT costs. At Information Solutions we are renowned for providing effective IT Managed Services to businesses of all sizes, with a level of expertise that is second to none.
Our Managed IT Services range from ad-hoc support for specific IT projects, through to a fully managed service. Whether you require Software & Server support, Network Infrastructure, Data Security Protection or Office 365 Management, we are experts in our field and provide our clients with best service and support.
Working with leading technology providers and vendors we can provide your organisation with the IT service it needs to deliver. It is our IT expertise that businesses benefit from on a daily basis.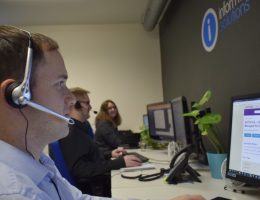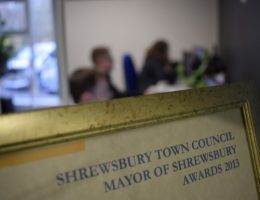 See what are clients are saying about us:
We've worked together for 15 years and Information Solutions have proven invaluable to the development and maintenance of our distributed IT network. From linking all our stores together, providing a web based inventory management system through to the day to day support. We would highly recommend Information Solutions.
Get in Touch
LET'S TALK ABOUT HOW WE CAN HELP YOUR ORGANISATION
THE INFO SOL BLOG
We focus on helping IT work for you and your business.
Find out about our recent projects, and our views on the world of Information Technology.